MindTraining: I'm Bracing for the Pain and I am Letting Go
Welcome to week 6 of my bodysculpting journey!
What used to be 3 sets is now 4-6 sets. Yes, the intensity is up. With saline in my eyes and gasping for breath, I ask my trainer if we're done and his "nope" and laughs leaves me rather confused. I wonder what the hell could come after that, what else do I have left??
I have developed the attitude that it is only 45 minutes of intense hard work. I focus on doing one clean rep and then another without thought of what is to come next. And if I don't give all that's in me in this moment, I'll regret it. I'll regret that I wasted time punking out when I could've been stronger and more toned. It's often in retrospect that we say to ourselves "I could have pushed harder, I could have done more reps" And for sure, I'll regret not giving my all when it comes time to down that bikini and go on stage.
The most meaningful aspect for me is not the outcome but the joy in the journey. Therefore, I endure the pain more than before while knowing I can endure more. And as Kali Muscle raps – High Reps High Reps! 😀
A week ago I travelled home to St. Vincent for a funeral and really only worked out one day of the 5-day trip. I ate well however and for the first time ever I avoided the fast food restaurant there that's the #1 in the world. LOL. However, I missed a few days of exercise. My cycle started hours after arriving and I stayed in a few unfamiliar environments. But that's just an excuse init?
For the past 6 days since returning, I've been skipping (jump rope) each morning for 20-25 minutes. I skip to an entire song until the next song begins, take a few seconds break and continue. If I trip-up I continue jumping until I begin skipping again. On a few occasions I'll skip through an entire song without stopping! I did this for Hard by Rihanna (4:10) and Liquorice by Azealia Banks (3:16). Ooh! It feels great to accomplish this. The bonus skip after each session is Getting Cake by Nicki Minaj (1:10) which I skip backyards for the entire song.
Low carbs saved my life!
Given the health issues associated with the 2000's world of low carb diets, I religiously ate carbs at every meal. I couldn't imagine a meal without carbs or with little carbs.
Well, guess what, 6 days ago I started my reduced carb programme. I eat less carbs for each meal and I also do not have carbs post 4pm unless I have to train in the evening. The first day I started this I felt great; light yet content and I ate more often. I realize I don't need as much carbs as I used to eat. I'm sticking to this for life! Infomercial que – I used to feel so stuffed, bloated and blah after every meal, now I feel like yay. I shared this with a friend who gleefully said she has the same experience. I've increased the protein intake, which you'll notice in some examples of my meals below.
I was anxious to change my diet in the earlies but it's smarter to tweek to see how the body responds. Everyone's body is different therefore the eating and workout style should be tailor made.
"Peep my progress…" – 1991 by Azealia Banks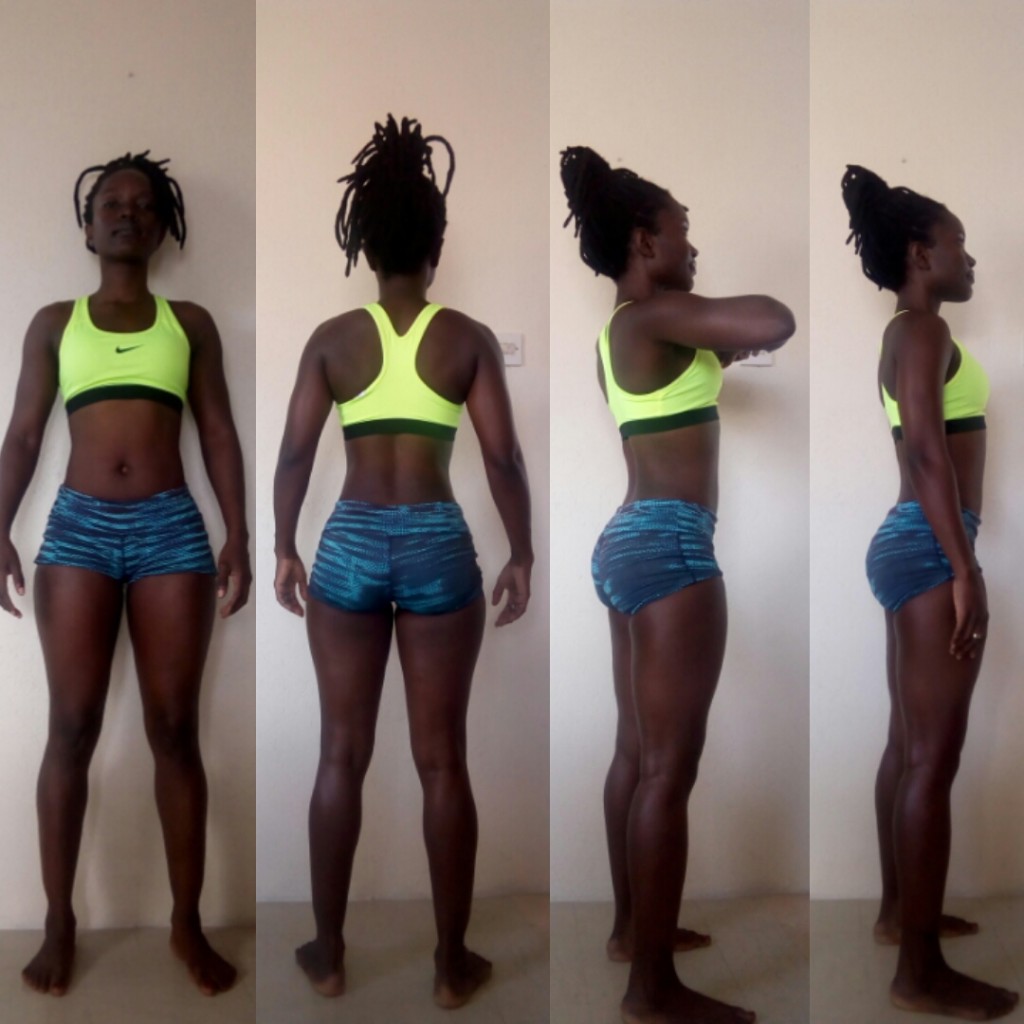 Examples of Meals
Low carb meal
Sweet potato (check the portion), mushrooms (love em!), baked turkey wings. Lentils. Glass of government juice (water).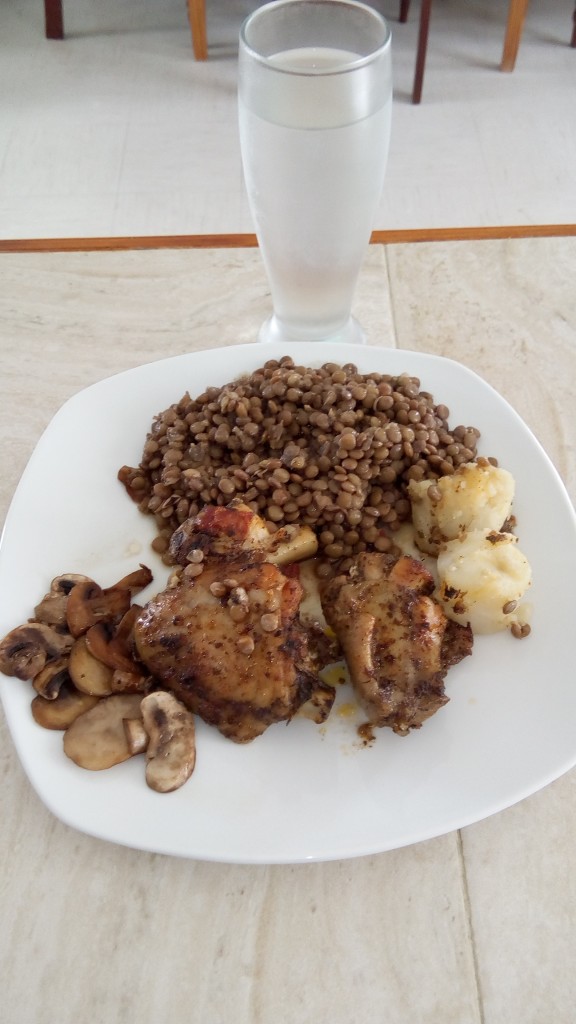 "No carb meal" – note that carbs are found in lots of vegetables
Coconut water. Grilled oregano snapper. Curry chana with mushrooms.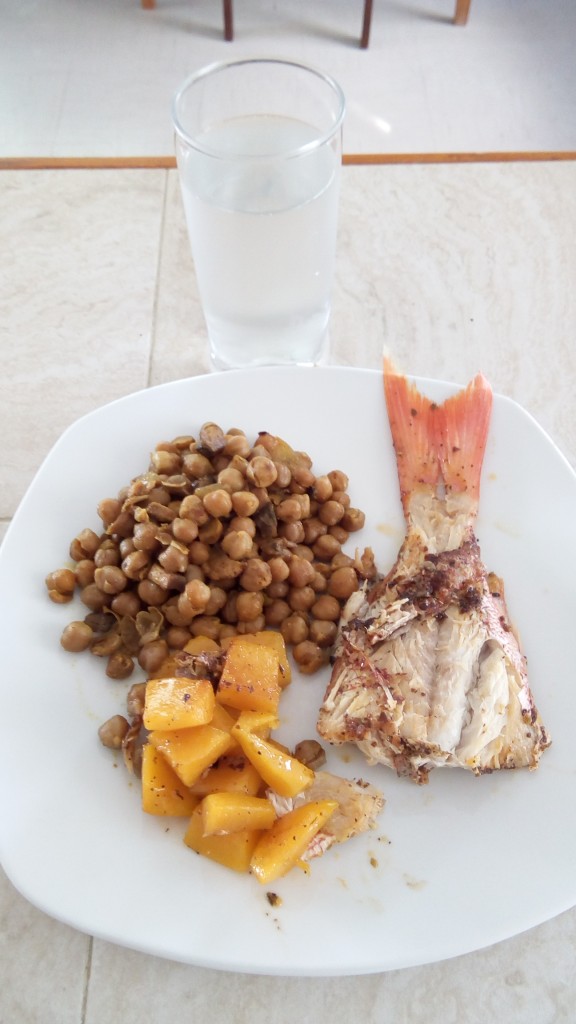 As promised, see the below recipe for my banana oaty nut butter shake. More recipes to come!
Step 1: Peel very ripe bananas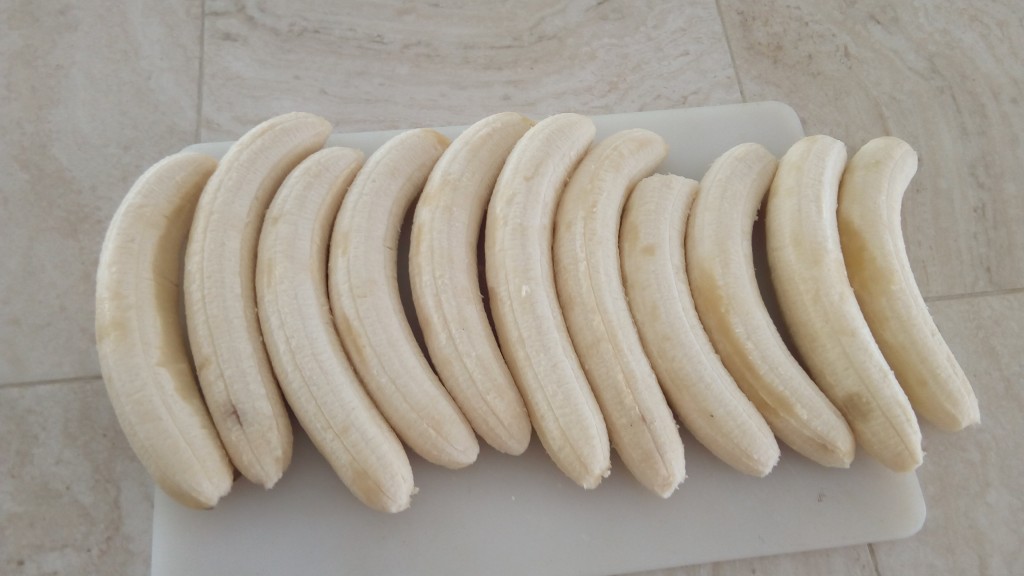 Alternative (Just throw the whole banana in the freezer. Wet it a bit then cut).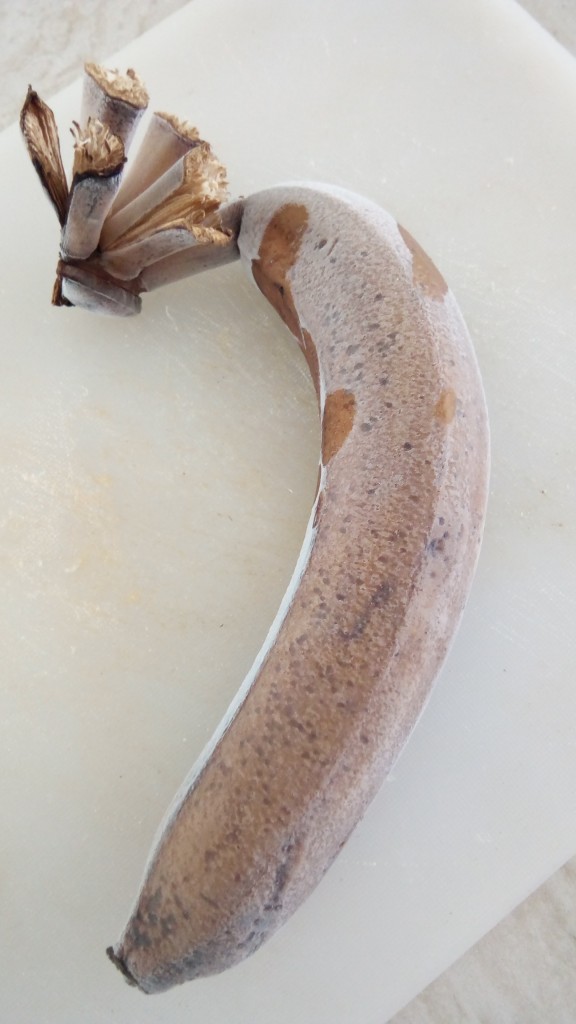 Step 2: Cut the bananas in pieces (7-8 = a whole banana) and place in a container to freeze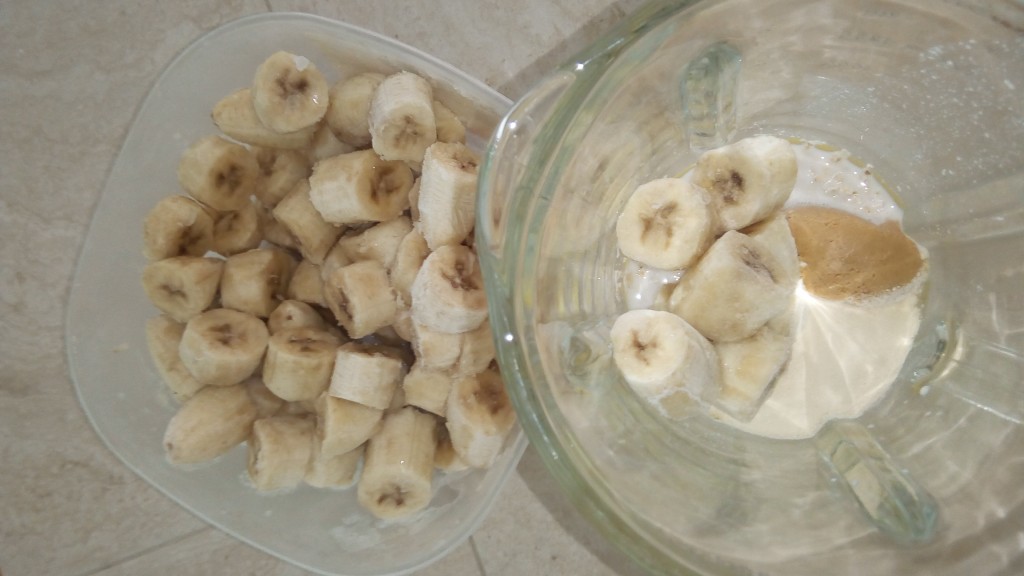 Step 3: Blend froozen banana, 2 tbps oats, 1 tps homemade almond butter and homemade almond milk.
*Will share these recipes soon!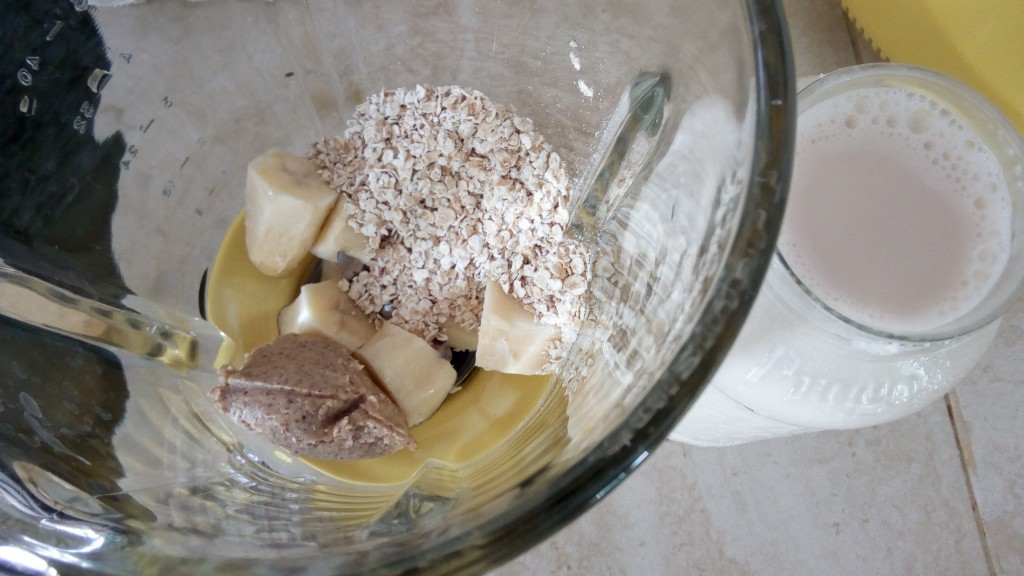 Step 4: Drink up!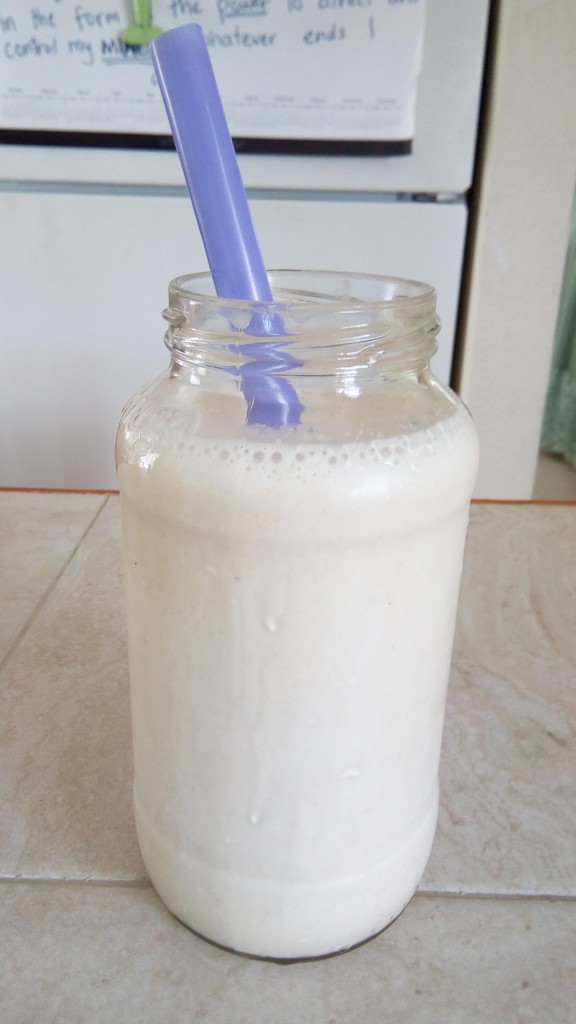 Cheers,
Shalisha Samuel
PlayTime Is Over!
I have completed week 2 of my Mindset Training/ Bodysculpting journey! Woot Woot

The truth is what we believe and as I hover in the plank position I aim to let go of my perception of pain. I aim to tuck in my core and look straight ahead with the full support of my power within. Our bodies can sometimes be like a stubborn donkey, stubborn but trainable.
As Nicki Minaj raps, "Playtime Is Over!" In the past two weeks I've lifted weights I would have never attempted to lift and succeeded – Back squatting 3×15 of 135lbs was hard the first time. Then in the second week I lifted it and wasn't sure if it was the same weight as before. So I've thrown away what I think is my max or limit in weight lifting.
When I saw the 45-pound weight on the already 45 pound bar my eyes widened and brows went North. When I press down 30 lbs for my first two sets and then before the final set my trainer ads more weight, I pause for two seconds of bewilderment then psych myself up. Yes, my trainer gets a mental cuss out from me during most sessions. Like bad wud cussing as I get pushed and pushed. Yet, I'm still "not ready for battle" and I'm still "conking out when it gets hard". Sigh. There are times when I push soo hard I feel like I'm giving birth and that's the level I'm supposed to consistently aim for. I'll continue to get out of my own way, afterall, I'm preparing for a competition.
The most challenging workout is the press down – I tremble, I look constipated and my face contours into a half scream. Picture that. Yea, I see you twisting your face. After day 5's workout at the gymnasium of jog-sprint, suicide runs and uphill sprints with a parachute, I spoke to a Christmas worm. "Christmas worm, all you have to do is crawl around…" Yea, all ah dah. My most enjoyable workout is the cable row because I feel powerful when doing it! Roooarrrr

My body feels good! Deep stretches after exercising, especially after leg day, is vital. Otherwise my muscles are sore and I either can't or won't feel like pushing as hard. I also found a handy way of soaking without a tub. I ain even shame – I soak in one of those storage containers, LOL. Well, when you're 5'4 you can do those things.
As for food – I thought I was a foodie but I now question that. I drag myself to eat and I've not always been successful. But. I am making an effort because what's the point of all that working out if the muscles don't appear? I often workout at 7:30am which means I must be up at 5 to prepare breakfast and consume it by 6:30 so that I have a full hour to digest it.
One change I'm making as of today is ensuring that my main source of protein is from food. I admit, when I'm lazy I simply make a banana oat protein shake. That stops today. I'll use the protein powder when I have to jet out the house only. Otherwise, I have my cans of tuna, eggs and chicken strips ready to enjoy.
As for muscles – Do you see it? Well I do! (lol) I notice a little more definition in my arms. But it's only been two weeks so the next update should be more defined.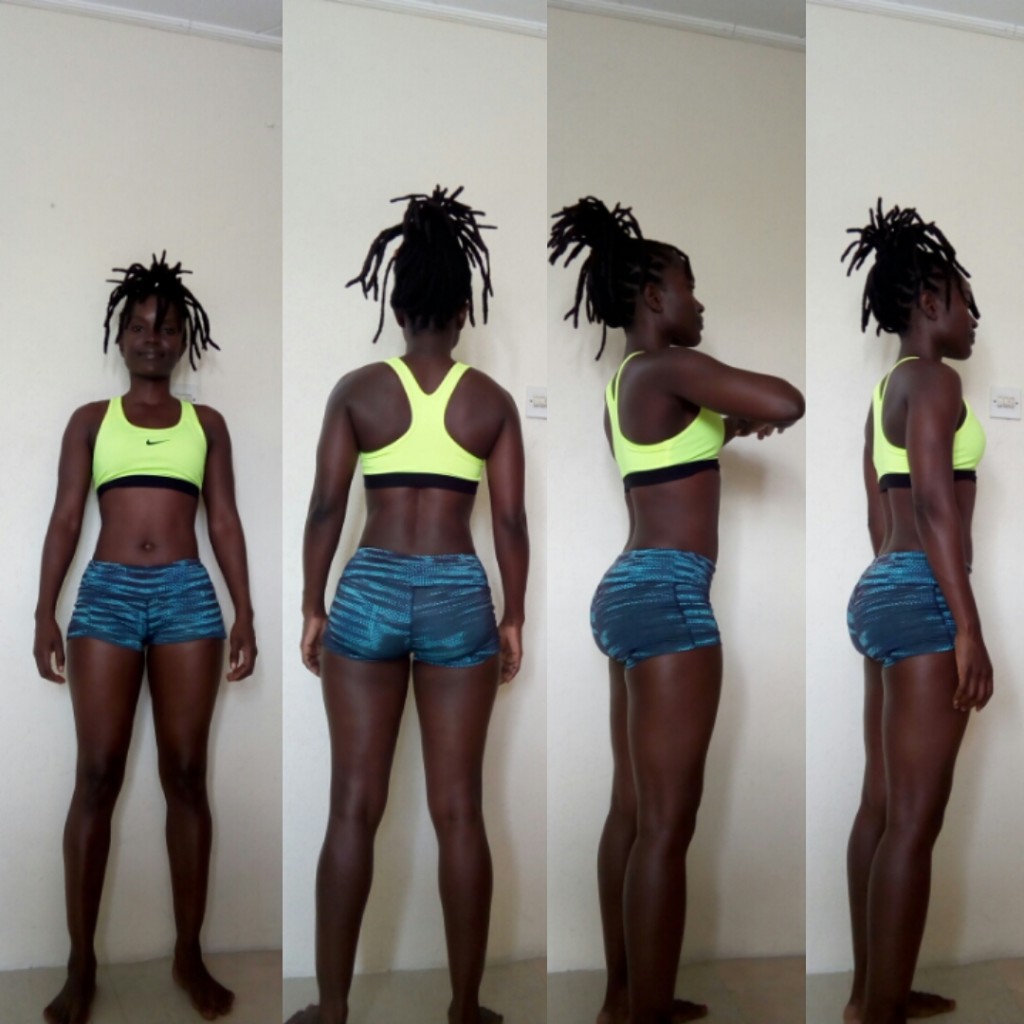 Are you being committed to yourself and your fitness goals? Let us know how it's been on your end, we are a community that help each other grow.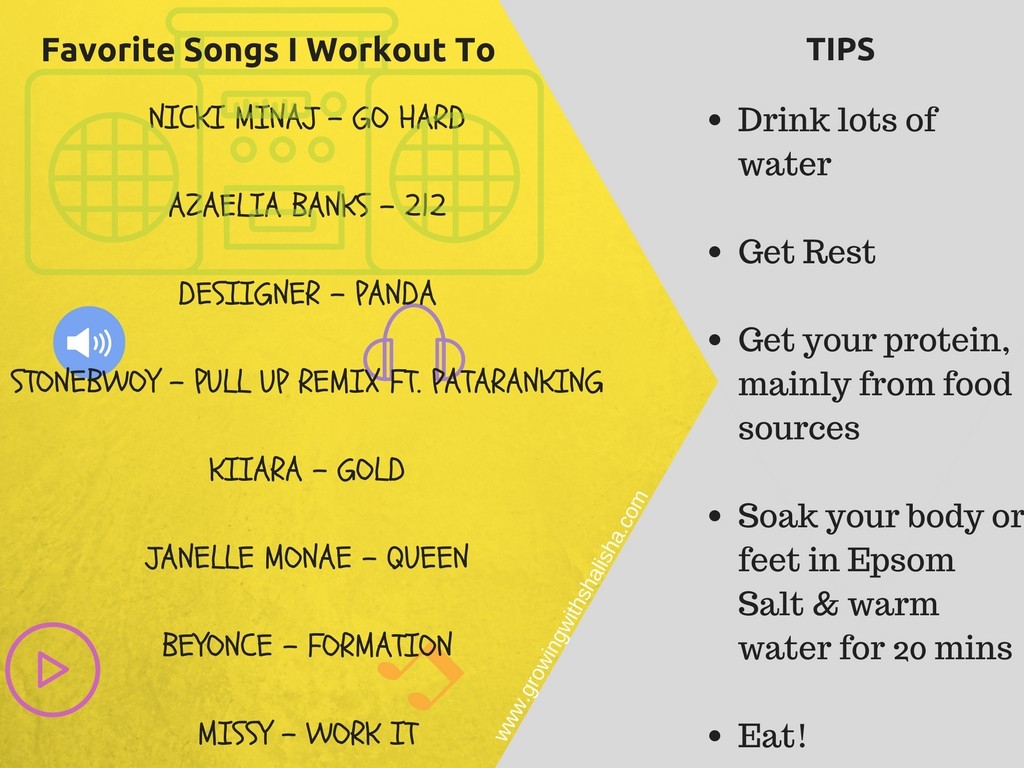 Here's my Two Week BodySculpting Journey in motion. If you enjoy watching this, you're sadistic! 😀
Cheers.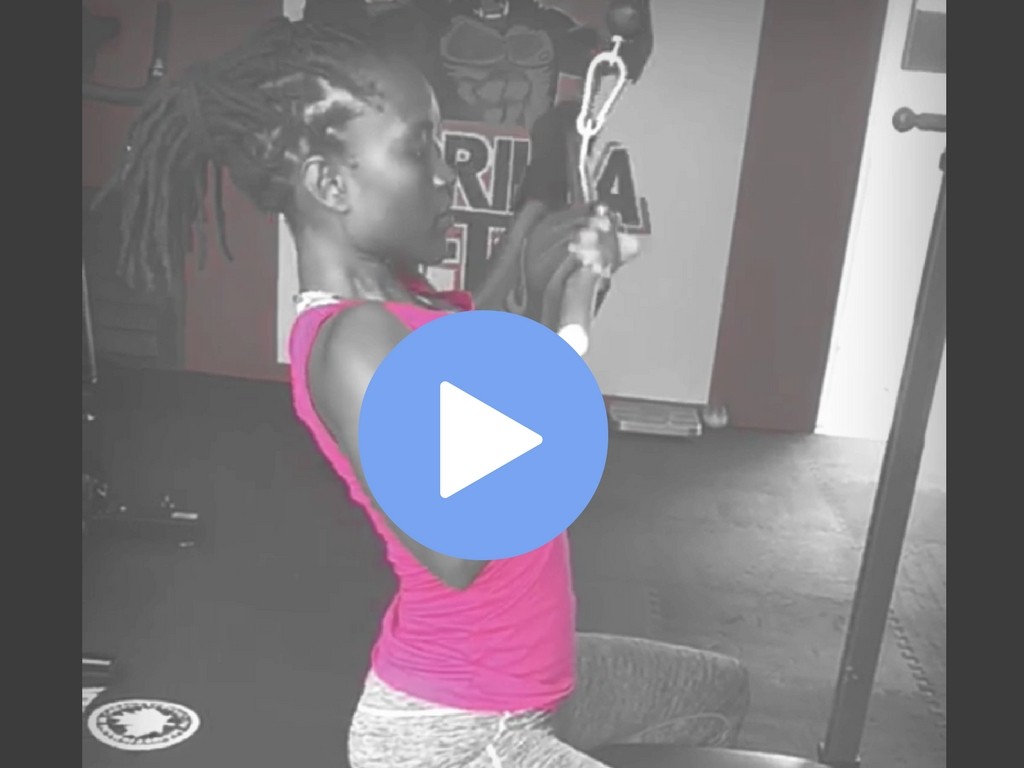 ---
The Beginning of my Bodysculpting journey
Am I the only person that envisioned playing the role of a superhero warrior doing flips and jumping from buildings and trees with muscles well carved? Yep, those were my child like dreams! Don't pretend you didn't have the same dreams

Following either a talk, article or quote, I wondered to myself sometime last year, what would my body feel and look like if I gave it 100%? In fact, I wondered this about other areas of my life such as, spirituality, relationships and my career.
How strong can I get? How alive and energetic will I feel? Most of all, I see body training as an opportunity to train my mind. How can I further understand the truth that we become what we think about?
For the past year I've been jogging, hiking and going to CrossFit. It was my crossfit coach Janelle that nudged me to enter a body fitness competition. I smiled yet slightly shrunk because it was something I've thought of before and others have suggested but I sensed it is hard work. It was my ego-lizard brain that wanted to run from the challenge.
Fast forward to October, a friend from Kenya tagged me in a push-up challenge. Each day I recorded a video of myself doing 22 pushups while tagging friends. I gained strength daily! It was fuel for that desire to mold and build my body from inside out. So, I firmly decided I would enter a fitness competition.
My coach Janelle found me a trainer, just 2 streets away from me. How lucky am I? After our introductory chat I made my decision and started three days later.
My training began on Sunday January 15th and with today being my third day, it is 100% mind. On day one, during a few second break, I looked to the sky as I recognized what I had signed up for. And apparently that was a toddler introduction. So, my survival routine is to count backwards and refresh my mind with each set as if it's the first. But, the growth is in the burrrrn!
I train to Wu-Tang Clang, The Fugees and I'm just waiting for my trainer to play some Lost Boys! Though in little Barbados I'm thrown back to my Brooklyn 1990's days when street rap was alive!
Hardwork is easier to pronounce and write than to do. My muscles are tight, I could barely get up quick enough to zap the damn mosquitos in my house, I eat even when I don't 'feel' to eat which changes my old habit of lazying around until I'm hungry and light headed.
I know, I know, I'm always inviting you to join me on a journey. And you always do! So let's do this together. Let's build our mind, nutrify our bodies and all get sexy together! LOL.
I'll post my progress every two weeks, photos included. Please also share your growth, whatever it is that you've decided to sculpt. Here are my before photos as well as a day in photos of what and when I ate. I'll share recipes in another post.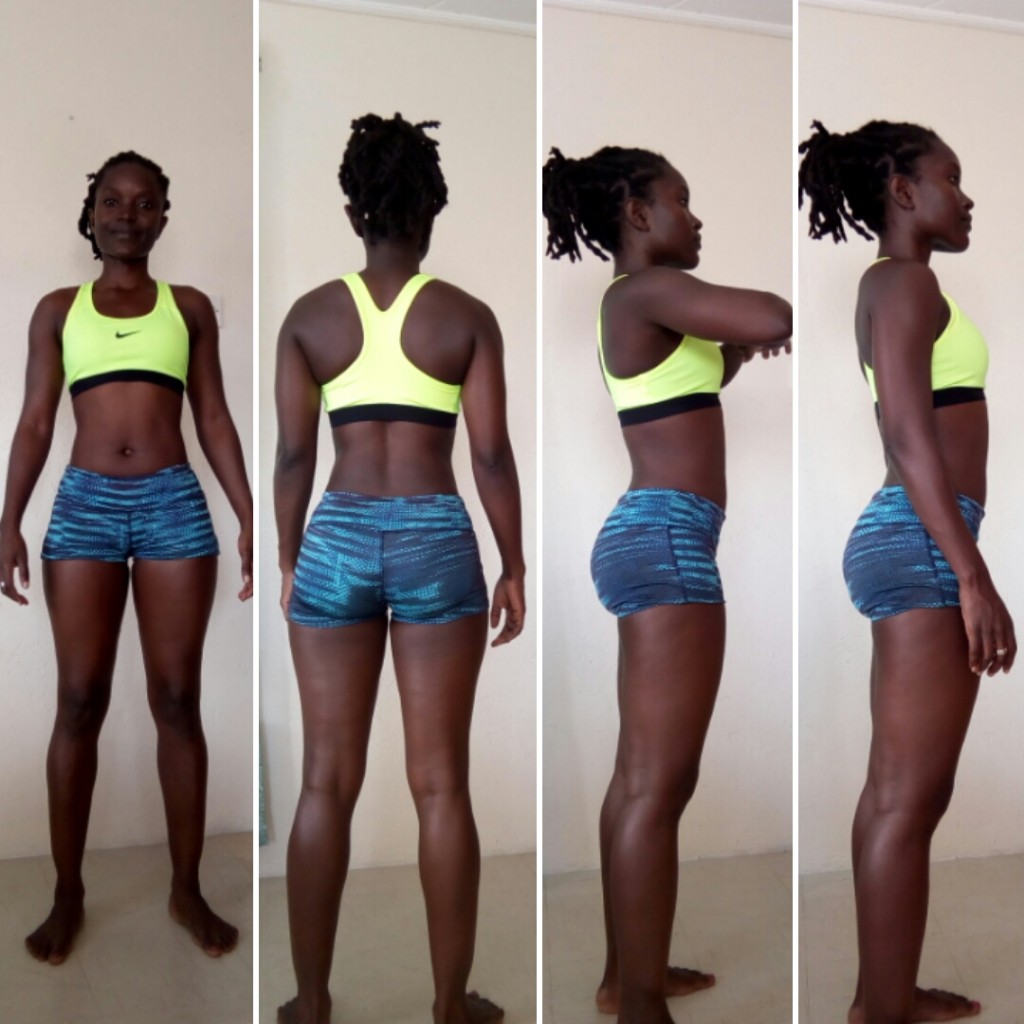 Food Log – 16 January, 2017
05:40 (Pre-workout meal)
Steamed plantains, 2 boiled eggs and chai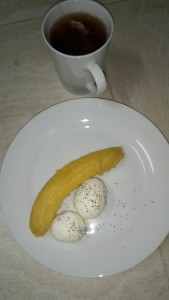 08:15 (post workout pre-meal)
Protein shake (powder & water). Also ate a spoonful of my homemade almond butter!
09:00 (post workout meal)
Sweet potato hash 'fry' w/ canned tuna and chamomile tea w/ homemade almond milk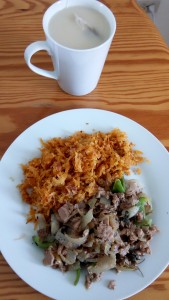 3:15 pm
Snack – two handfuls of peanuts & banana oat almond butter shake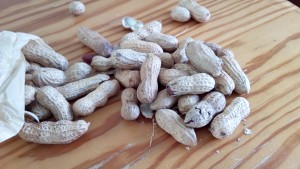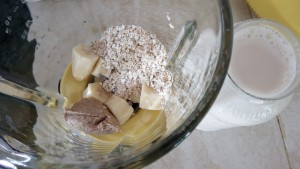 4:20 pm
Breadfruit w/ stew turkey, broccoli & OJ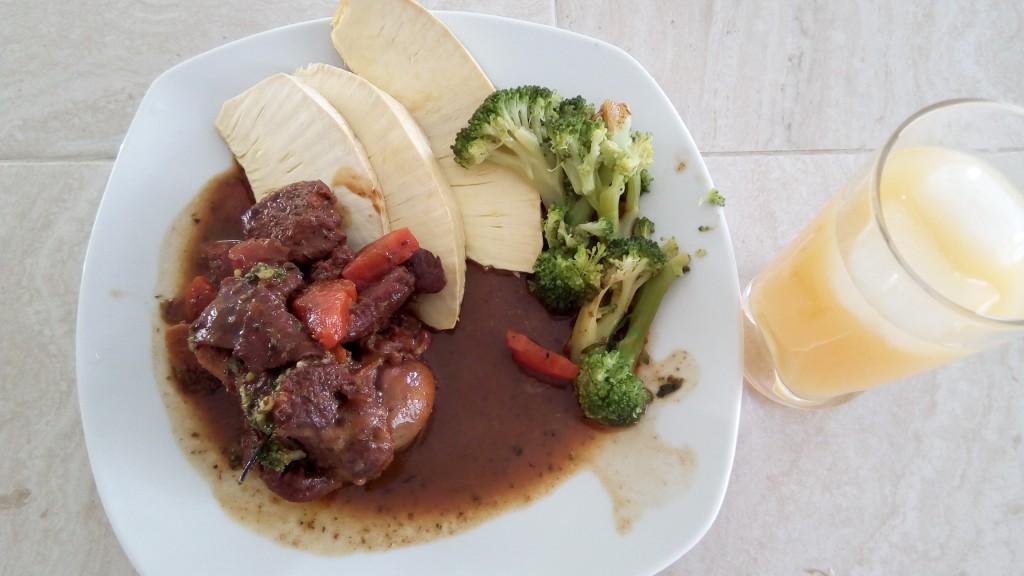 Not sure what happened for "lunch" but I was still full from the sweet potato and tuna.
And finally, I would still play one of those characters from my child like dreams! A Caribbean Storm with locs ?

Cheers!
Shalisha